Fighting the COVID-19 Pandemic
Next COVID-19 outbreak 'predicted via satellite'
Rita R. Colwell, a distinguished professor at the University of Maryland, College Park, has developed a predictive model for SARS-CoV-2, the scientific name for the virus that causes coronavirus disease – COVID-19.
FORBES: Why Resilience Must Drive Covid-19 Recovery According To Risk Experts
Leaders across business and government are reevaluating the status quo and evaluating lessons learned as we emerge from the initial Covid-19 lockdown phase. They will make strategic decisions that will have long-term impacts and outlive the pandemic. What have we learned and what should they consider when reevaluating preparedness overall and supply chain decisions in particular?
Covid-19 pandemic: lessons for climate crisis
"We have to invest in resilience-building measures, especially in health infrastructure, and weather and disease forecast systems, addressing training and adaptive capacity needs."
EXPOSED: An occupant exposure model for confined spaces to retrofit crowd models during a pandemic
Crowd models can be used for the simulation of people movement in the built environment. Crowd model outputs have been used for evaluating safety and comfort of pedestrians, inform crowd management and perform forensic investigations… 
Member States Join Virtual Dialogue on Sharing Experiences and Strategies for COVID-19 Response, Transition, and Resilience
Over 30 European and Central Asia member states joined a successful virtual dialogue Wednesday 6 May on "Sharing Experiences and Strategies for COVID-19 Response, Transition, and Resilience," The dialogue, co-organized by the UN Office for Disaster Risk Reduction, the World Health Organization, and the Government of Israel, gave the opportunity for Member States who have been dealing with COVID-19 crisis to share experiences, challenges and lessons learned with their peers.
Communicable disease threats report, 3-9 May 2020, week 19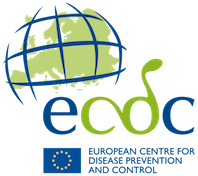 The ECDC Communicable Disease Threats Report (CDTR) is a weekly bulletin for epidemiologists and health professionals on active public health threats. This issue covers the period 3-9 May 2020 and includes updates on COVID-19, Ebola virus disease, seasonal influenza, measles and dengue.
Europe and Central Asia Member State Dialogue: Sharing Experiences and Strategies for a Transition to Resilience
"…  As countries start seeing a declining pattern and consider relaxing non-pharmaceutical interventions (social/physical distancing, including local and national lock-downs) there is scope to learn about the effectiveness of these measures and have an ongoing exchange on effective and efficient strategies for relaxing these measures. Such discussion would help countries better prevent potential second waves…"
European roadmap shows path towards common lifting of containment measures
Today, the Commission, in cooperation with the President of the European Council, has put forward a European roadmap to phase-out the containment measures due to the coronavirus outbreak.
Read the roadmap factsheet (PDF).
Solidarity: how EU countries help each other fight Covid-19
The outbreak of the coronavirus is affecting all countries and member states and the EU are determined to tackle it together. This support is not only in the form of donations of essential medical equipment such as masks and ventilators. Countries are also taking in critically ill patients from other parts of the EU and helping to repatriate EU citizens who have been left stranded abroad.
Disinformation: how to recognize and tackle COVID-19 myths.
The outbreak of the coronavirus has led to disinformation that hampers efforts to contain the pandemic. Read on to find out what you can do.
From the original claim that the virus spread through bat-soup, to heated reports of EU countries fighting each other for dwindling supplies of medical equipment, these claims are everywhere.
The World Health Organization (WHO) said false claims "are spreading faster than the virus" and has already termed it an "infodemic of planetary proportions". Major online platforms are already acting to limit their reach.
How can you recognise disinformation and how can you help stop it from spreading? What is the EU doing about it?
Scenario planning vital in pandemic response
Critical asset management was hailed today as the "forgotten hero" of disaster management in a wide-ranging online discussion of urban resilience which reached an audience of 1,200 health specialists, policymakers and disaster managers from 124 countries and territories.
Shortages of personal protection equipment including masks for health care workers and ventilators were highlighted by Dr. Peter Williams, IBM Distinguished Engineer, as key needs that would have been identified if there had been adequate scenario planning at national and local government level ahead of the COVID-19 pandemic.
European Parliament ready to play its part in mitigating Covid-19 impact
Parliament adopted three proposals to help people and business tackle the crisis during an extraordinary plenary session on 26 March. The approved measures are:
The Corona Response Investment Initiative: €37 billion from available EU funds will be channelled to people, regions and countries that have been hit the hardest by the pandemic. The funds will go to healthcare systems, small and medium-sized firms, labour markets and other vulnerable parts of EU countries' economies.
The extension of the EU Solidarity Fund to cover public health emergencies. The measures will make up to €800 million available for European countries in 2020.
Temporarily suspending EU rules on airport slots. This will stop air carriers from operating empty flights during the pandemic.
Disaster expert shares COVID-19 lessons from China
A serious shortage of medical resources was one of the main challenges which China had to overcome to stabilize the COVID19 outbreak in Wuhan, Hubei, where a mortality rate of 4.7% was recorded compared with 0.9% in the country's 30 other provinces.
Since the first case was confirmed on December 31, 2019, China has had 81,960 confirmed cases as of today, including 3,293 people who died and 74,196 people who were cured. The country has also had 541 imported cases. The national mortality rate is about 4%.